Staff List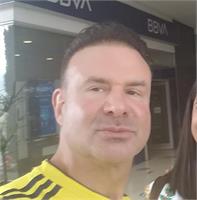 What brought me to Yoga in a hot room
After years of training in different styles of combat martial arts, by 2002 my body was aching from head to toe. It got so bad that I could not function without pain. Although X-rays and an MRI were unremarkable, I had many areas of pain throughout my entire body. I tried all sorts of therapies, to no avail. Someone mentioned the healing practice of hot yoga. So, I did my research and was astounded to learn the benefits provided by this practice. Needless to say, I was impressed and started immediately and within 30 days my body began to show signs of healing. Holding poses called Asanas helped align my body and long relaxing stretches helped lengthen my muscles. I learned the art of listening to my breath which helped center my mind and all this was done in a hot room with sweat dripping off me like a faucet detoxifying every cell in my body. Finally at the end of every class a meditative pose called Savasana totally and completely relaxed me. Although, I was originally interested in the physical healing of hot yoga, I soon began to realize the total health benefits that practicing hot yoga provides to the body, mind and spirit. I soon began to develop the art of relaxing deeper into my breath, allowing the calming and centering of my mind and by relaxing my mind, I was able to heal and align my mental as well as my physical and spiritual being. The more attention I brought to my breath the calmer I became; thus, realizing that my suffering was caused by me alone enabling me to take responsibility for all my own actions of healing myself. At that point, yoga became more than just a workout—hot yoga became a healing system for both my mental and physical wellness and a way of life for me!
---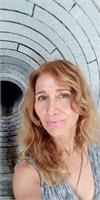 She is a native to the area, with an initial background in aesthetics. For over 20 years Lynne has been a makeup artist and skin care specialists. Currently her time is broken up between doing freelance makeup for wedding parties and brides, working at Bella Vita Salon and Spa as an Aesthetician, and now with us as a yoga teacher! Lynne's journey with yoga began about 15 years ago. Through the practice of yoga she was able to connect with her divine self, which made her want to teach. She felt an urge to help others unlock their true selves in the way hers was. This lead to Lynne getting certified at Sacred Movement Yoga by Kristina Hupp. Lynne is also certified in Reiki. While visiting her daughter in New York City she enjoys free time by taking different yoga classes and is excited to share her experiences with all of you. She is ecstatic about being a part of Power Yoga Evolution and says, "Without yoga, I would never have truly learned how to breathe…"
---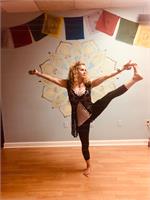 Yoga is my passion. My mission is to help others discover bliss, meaning and self love from the study and practice of yoga.
I was a member here before I became an instructor, then Studio Director of PYE. Prior to becoming certified in yoga, I had careers in executive recruiting, competitive intel, matchmaking, makeup artistry, radio and restaurant.
I also share yoga with senior citizens, athletes (specifically hockey players) and pre-natal yogis.
"Yoga is not about touching your toes; It's what you learn on the way down!"
---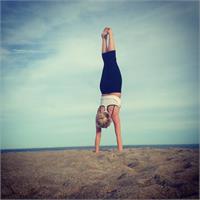 Megan's yoga journey began in high school. She is a strong believer in trying things at least three times before forming an opinion on them and after three classes she was hooked. Megan found a studio that offered heated power yoga. After the first session, she could not shake the amazing feeling of accomplishment and love stemming from the energy of the class. At that moment, she knew she wanted to spread that feeling to everyone.
As a high school cheerleader, Megan learned how important supporting a team was to her. She is looking forward to offering that same level of support to her students. Megan took her 200 hour teacher training through Prana Power Yoga in Cambridge, MA in 2015. Megan's teaching style is geared towards keeping it simple but sweet- a strong balanced flow; challenging, yet loving.
---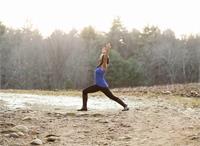 I started my yoga journey several years ago with Baptiste Power yoga. I was immediately hooked by the hot, sweaty, physical practice. I was not immediately hooked by the spiritual aspects of yoga but once I allowed myself to be present and open, that part of the practice it what really took hold and kept me coming back. As I was going through some personal struggles in my life, yoga was always a place where I felt safe, empowered and found the solace I needed in stressful and painful situations. It was from this place that I decided to enroll in Lexington Power Yoga's 200 hour teacher training. I wanted a way to give back and help people feel the same empowerment that yoga has given me. I hope to continue my training so that I can work with children and adults with disabilities.
---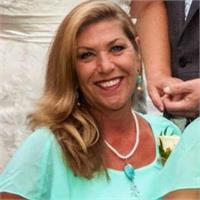 Molly is a retired elementary school teacher who started her journey on her mat in 2011. She has completed Marlena Bruno's 200 hour Teacher Training Course at Mantra Yoga Studio in Danvers, Ma. Additional Instructors included: David Vendetti, Deana Beacon, Willa Devoti Worsfold, and many more. She is excited to bring her two passions together: Teaching and Yoga. After several years of practicing, and experiencing all the amazing changes that has happened in her mind and body, she is happy to be spreading the joys and benefits of yoga on to you. She starts each class with time to settle into your breathe, then heats you up with flow and ends the class with restorative stretches followed by savasina. This is an all levels class that will leave you balanced: Rejuvenated and Relaxed. Molly resides in North Andover with her husband, 15 year old twins (boy and girl) and 20 year old daughter.
Mantra: Yoga, it's a practice not a perfection. If you arrive on your mat and just breathe, you're doing it right!
---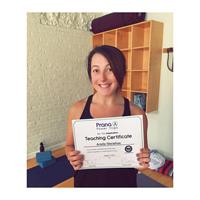 Arielle completed her 200 hour RYT at Prana Power Yoga in Cambridge, MA. She is also a part time health coach, and a full time student perusing a degree in Nutrition. She first flirted with the idea of incorporating yoga into her life a few years back when a friend advised her it would be beneficial to her then rigorous lifting routine. After a month of continual practice at Power Yoga Evolution, she was hooked. She loved the way her body could not only feel so strong and powerful, but also so beautiful and present. Arielle has found yoga to now be a way of life. She is excited to share her passion within her classes which are aimed to provide students with a strong, balanced flow that anyone can do!
---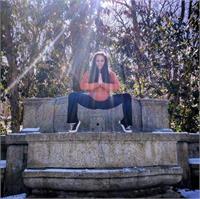 I have always been an active person, constantly finding new ways to challenge myself. This included picking up skateboarding in my early 20s, eventually resulting in a torn ACL and meniscus. I found yoga in order to ease back into movement and regain strength and mobility. A debilitating and devastating injury turned into a life changing gift in disguise. The flow, the music, and the challenge initially attracted me to the practice, but it was the peace of mind and fresh perspective that kept me coming back.
In my teaching, I seek to create a safe space for growth, encouraging yogis to find their limits and push past what they thought was possible. Yoga provides an opportunity to break things down and be more mindful, not only on the mat but in all areas of life. With dedication, the practice can open up so many more opportunities. I have learned to have patience with myself, and I have gained a much greater appreciation for process. I teach to share this gift and help others to feel better in the life they lead. I want my students to work for the sense of pride they feel for even the smallest of shifts. I am forever grateful for the knowledge and strength I gained thanks to my teachers Lynn Begier, Ryan Cunningham and Renee LeBlanc during my yoga teacher training at Back Bay Yoga (Now Yogaworks Boston).
---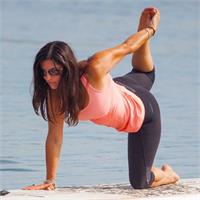 In March 2012, Jana took her yoga practice to the water and became a certified Stand Up Paddleboard (SUP) Yoga Teacher. She started SUP YO in May 2012 in the Boston area where she teaches students how to practice yoga on a paddleboard. Today, Jana teaches SUP Yoga from May to September throughout Boston & NH. The combination of yoga in nature along with the added fitness challenge makes the paddleboard the perfect place to practice!
In the off-season, Jana continues to inspire others to get outside by leading winter retreats in New England that combine yoga with an outdoor activity and destination retreats and certified teacher trainings worldwide.
Instructor Credentials:
Registered Yoga Teacher – 200 Hour
Certified Stand Up Paddleboard (SUP) Yoga Teacher – 30 Hour
Vinyasa Teacher Training with Seane Corn- 30 Hour
PaddleFit Core Certified
Mistral SUP International Ambassador
First Aid & CPR
---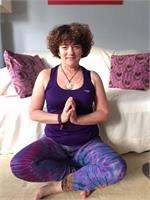 I invite you to explore the balance between perseverance and self-compassion. Let go of the outcome, and thoroughly enjoy the present moment, however that shows up for you, in your Yoga practice and in your life.
I'm originally from the UK, but spent most of my adult life in France. I came to the USA in 2015, following my husband, and decided to take a career break, seizing the opportunity to immerse in 200 hour Yoga Teacher Training at Kripalu Center for Yoga and Health in Western Massachusetts. Now I'm hooked, I love/a lot/passionately teaching Yoga to anyone and everybody!
Tina Wilhelm, Kripalu Certified Yoga Teacher
---